State of ACRE2
2021-04-04 by IDI-Systems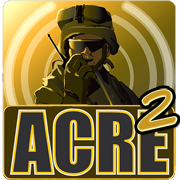 The Advanced Combat Radio Environment 2 (ACRE2) is a full-fledged communications suite for Arma 3, allowing realistic radio and voice communications through TeamSpeak 3. Following in the footsteps of the original ACRE mod for Arma 1, ACRE2 is also the first IDI-Systems project made available completely open-source on GitHub.
With seven years of support and five years of open-source availability, ACRE2 has grown beyond the group of developers into the wider community, inviting numerous contributions and opening doors to additional modifications. We are thankful for all the support and additions you have all brought to the project.
While we have not even scratched the surface of our internal wishlist, as IDI-Systems works on future ACRE iterations, active development on an older product has to come to a slowdown naturally. Support in the form of maintenance, accepting community contributions, and providing further releases will continue.
ACRE2 is still our primary product used by hundreds of thousands of players, and we will keep an eye on it as we look towards the future. We invite any interested individual to start or continue contributing; we are always happy to see new talent and ideas!
Recent News
06 APR 2021
IDI-Systems has been awarded a Phase I Small Business Innovation & Research (SBIR) grant by the US Army to bring Advanced Combat Radio Environment: Next Generation (ACRE: NG) to Unreal Engine.
Read More
05 APR 2021
IDI-Systems is celebrating its first year of full-time operations with the launch of our new website. In the first quarter of this year alone, we've reached the same amount of contracted and invoiced revenue as we did all of last year!
Read More